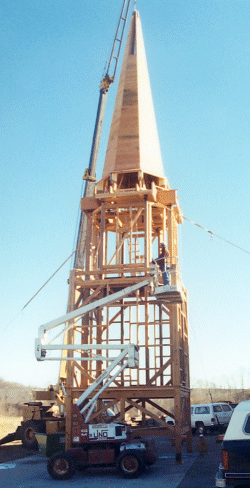 Photo by John Mumaw
Projects currently in progress include a family retreat on Abaco Island in the Bahamas; sports buildings for Collegiate School in Richmond, Virginia; and a home in Blacksburg, Virginia.

Recent projects include the Salem Rotary Pavilion in Salem, Oregon; and homes in Lexington, Virginia; Minturn, Colorado and elsewhere.

Past projects include the Lexington Presbyterian Church Steeple in Lexington, Virginia; the Chateau Morrisette Winery in Floyd County, Virginia; and homes in Virginia and the Carolinas.

This page is under development. Please visit here again to learn about these projects and others.